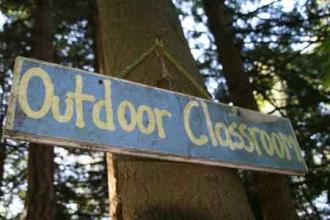 The University of B.C. is searching for innovative thinkers to help reduce or even eliminate Greenhouse Gas Emissions (GHG) on its campus as part of its ongoing Climate Action Plan. 
The competition is rewarding prizes up to $5,000 to the winner with the best plan and know-how to develop a sustainable energy source that will provide the school with electricity, heat, gas, sanitary and storm water utilities.
Contestants must write a "Vision Letter" of 600 words outlining how UBC could realize this. The deadline is midnight, June 5th. Full contest information can be found here. 
Alternative Energy X is a competition aiming to make the Point Grey campus a model of higher education with the philosophy of a healthy community and plan for environmental sustainability.  Currently, the Steam Plant on campus provides energy to the school, but at a cost of 58,000 tonnes of GHG emissions a year... the equivalent of driving from Vancouver to Toronto 94,462 times.
Since 2001, the school has developed an efficient food composting program that is able to process five tonnes of organic waste on a daily basis, which is the first of its kind at a Canadian university. It has also removed styrofoam food containers from its cafeterias and has replaced them with compost-able materials to reduce its carbon footprint in the city, and to set an example for others as a model sustainable community.
PHOTO: A sign at the UBC Farm shows the integration of education, research and the application of sustainable approaches.
___________________________________________