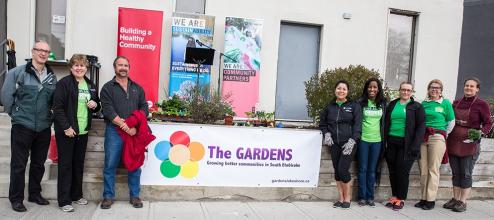 BEET-ing hunger in South Etobicoke – The GARDENS Pod Project 2016
Community engagement, promoting food security and sustainability are all elements of an exciting initiative happening in South Etobicoke – The GARDENS Pod Project 2016. A group of like-minded individuals in Ward 6 formed the GARDENS Advisory Council (GAC). Together launched the 2016 Pod Project in January as an opportunity for the community and local organizations to take part in addressing food security issues in South Etobicoke by growing produce in raised planters. Pods are defined as a 'sites' that serve the end goal of supplying food to persons that are food insecure.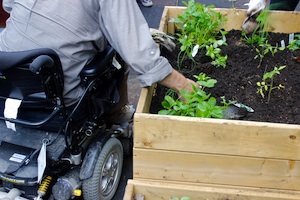 In 2016, the Pod Project comprised of residential and organizational pod sites including Humber College, Lakeshore Campus, LAMP Community Health Centre (LAMP CHC), LUSH Cosmetics, Toronto Library-Long Branch, Barsa Kelly Cari-Can Cooperative Homes Inc. to name a few. The full list of locations can be found on the GARDENS website http://www.gardenslakeshore.ca/about-us.  
The GARDENS partnered with organizations and residents to install the planters on their property, and then grow various foods together, from cucumbers and tomatoes to strawberries and basil. Presently, there are 13 sites throughout Etobicoke – 10 organizational and 3 residential, with a total of 52 planters of various sizes. The Pod Project 2016 is currently funded by a number of stakeholders included the Humber College Community Partnership Fund, LAMP CHC, Ontario Trillium Foundation and TD Trust Canada.
The harvesting period has already started, and as of August 3rd, a total of 37 kilos were harvested from all sites. The fresh produce is donated to local food banks and markets such as Daily Bread and the Good Food Market. Low income families, people with disabilities and others in need within the South Etobicoke area gain access to locally grown fresh vegetables and fruits.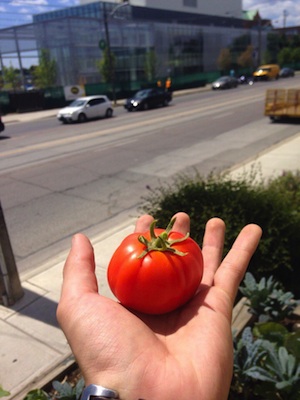 Apart from the Pod Project, the GARDENS also hosts an educational element with free workshops and interactive sessions for the community, spreading awareness about effective and sustainable gardening, such as healthy soil and potted herbs. More information about the upcoming workshops and the project can be found on our website (www.gardenslakeshore.ca), Facebook page  - The Gardens Lakeshore (@Gardenslakeshore) or Twitter (@thegardenslake).
The Pod Project is continually growing.  For more information or how you can get involved, contact our Operations Coordinator via email: dmitry.ganshin@humber.ca or phone:416.675.6622 ext. 3302. Together we will grow a better community in South Etobicoke!